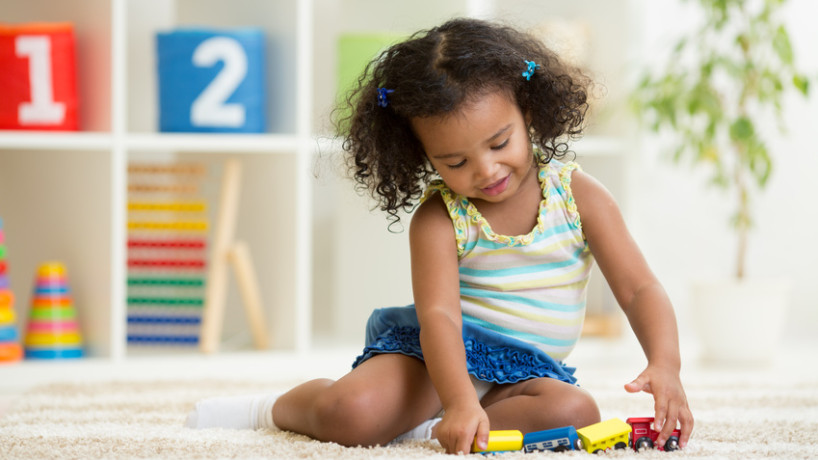 Sixteen Months Through Two Years
For this growing child we offer a new classroom environment. The schedules offered are more consistent and the learning opportunities increase to unveil many new and exciting educational experiences. The areas of focus for these toddlers are Creative Art and Sensory, Fine Motor, Gross Motor and Language.
The learning plans offer ideas for Creative Art and Sensory to explore through discovery; the Fine Motor area focuses on grasping and eye/hand coordination; the Gross Motor area focuses on using large muscles in coordinated ways and the Language area focuses on using words to express needs. An important emphasis for this age is emotional development; helping children feel good about themselves and their abilities is a primary focus.